Mystic Aroma is an aromatherapy and holistic shoppe, hand-crafted products using 100% Soy Wax, Organic Essential Oils & Dried Botanicals. Mystic Aroma's natural essential oil candles are scented only with the finest 100% pure and organic essential oils. No fragrance oils are added to these candles to create the most natural and healthy candle possible. These beautiful essential oil candles are made with lots of love and infused with Reiki.
All of our candles are hand poured in Melbourne, Australia, using only the best ingredients:
eco-friendly natural soy wax (no nasties)
pure cotton and paper braid wicks
pure essential oils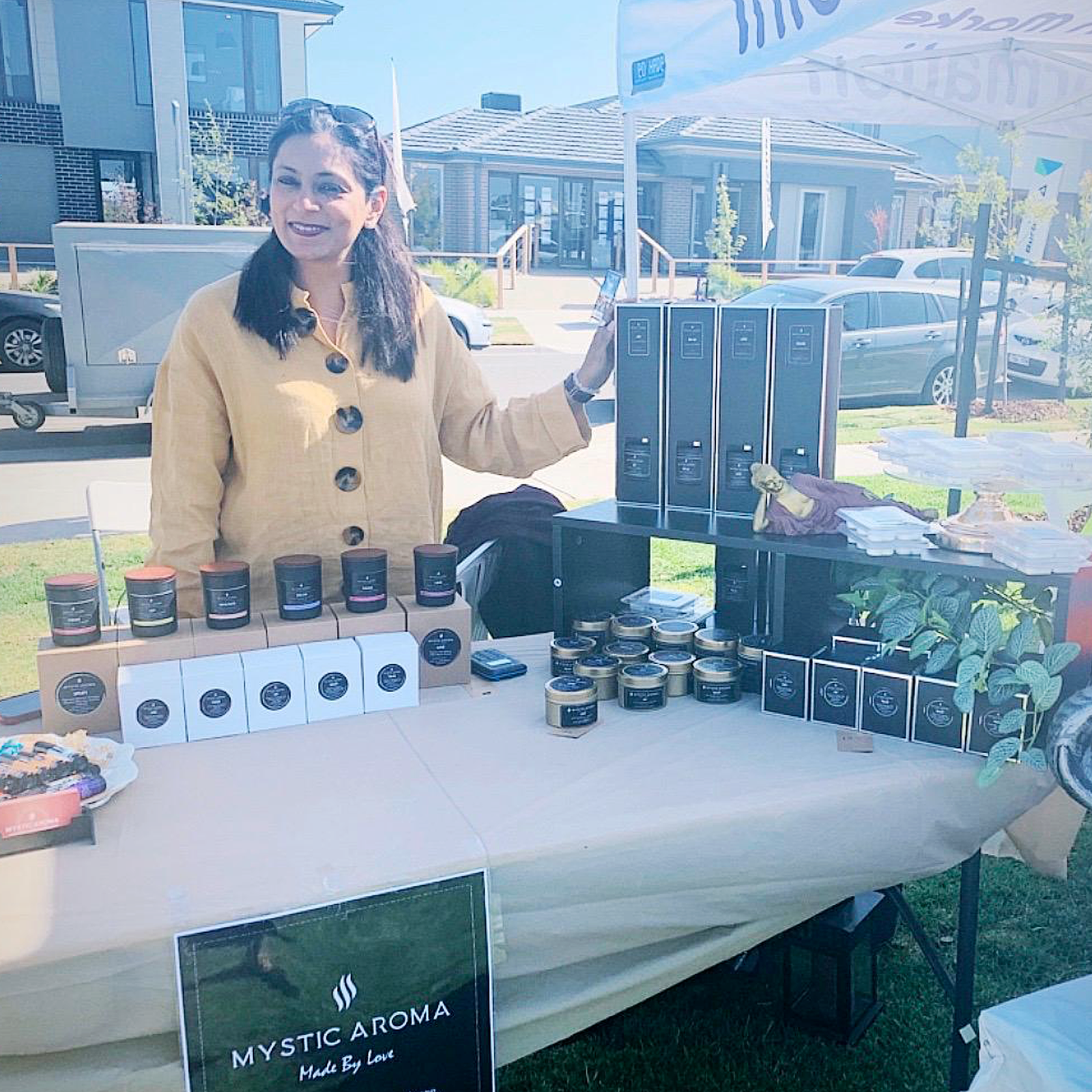 Preets C is a holistic practitioner and utilises Aromatherapy to support the process of healing and transformation which seeks to reconnect people of all ages with their inner wisdom, remove anxiety, stress and replenish the soul with calm and peace.
She started this journey in 2015 and always wanted to do something magical; something that would combine her passion for creating beautiful spaces filled with love and harmony always. She would always find herself drawn to candles which would fill her with peace and bring inner happiness and calm.
As she was into Aromatherapy, this led to Mystic Aroma's birth and she start creating hand-poured candles with pure essential oils.
Every piece she creates, all are infused with Reiki, positive intentions and made with love.